Vacation rental in the Magdalen Islands
The house
Originally built in 1917, this large typical Madelinot home was completely renovated and tastefully redecorated in 2021. Blanche de l'Ouest features four bedrooms and a loft, and can welcome up to 10 guests. This west-facing property offers stunning sunsets, as well as spectacular views of the ocean and the surrounding archipelago.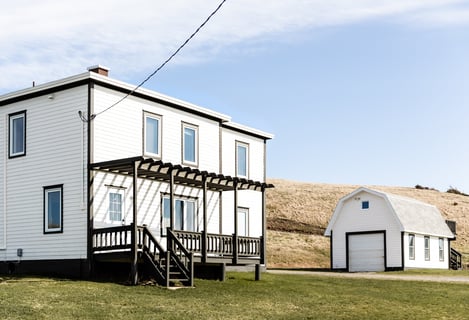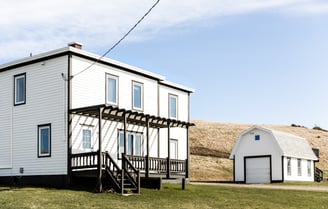 Your stay
Putting together all the pieces of your trip to the Maggies can be easy. Here are some tips, ideas and key information you need to know before arriving on the island.
Be the first to hear about availabilities!
The summer weeks just fly by. Subscribe to our mailing list to get updates about available dates at our Magdalen Island properties, as well as promotions. We won't send you any spam, promise. Nothing but exciting new opportunities to get away!








Discover the house from every angle
Surrounding area
Located in Étang-des-Caps, at the western tip of Havre Aubert Island, Blanche de l'Ouest is remote and peaceful, while also being close to magnificent beaches and activities.
Winter on the Maggies
Although the summer season is more popular on the Magdalen Islands, a visit to the archipelago during the off-season still offers many charms. Blanche de l'Ouest is the ideal pied-a-terre for winter activities.